"Purring produces vibrations which relieve arthritis and rheumatism, which lower your blood pressure and your heartbeat" according to the
article in Yahoo News
.
Well, you don't need to go to Paris. You will have to bring the coffee yourself, but you can socialise with our cats as often as you want or even adopt one for continuous therapy 24 hours a day at home! Call Tony to see them!
Saving one dog won't change the world, but it will surely change the world for that one dog.
-- Unknown

Who are we?
Who are we? LAPS is a registered charity based near Pego (Alicante), Spain. Its aim is to offer medical aid and re-homing to local animals in need.

We are sponsored by The Charity Bookstall, so please buy your books in their stall on Pego market every Thursday!

You can visit us on Facebook at our English site: www.facebook.com/LapsSanctuaryPego or our site in Español: www.facebook.com/lapspego.

LAPS would not be able to operate without help from supporters. We welcome donations of money so we can pay vet bills, buy food, beds, medicine and other necessities as well as maintain and expand our shelter. Donations of goods, for example unopened tins and bags of dog and cat food, leads, bowls, bedding material for our residents in the shelter are also very welcome. We are also desperate for volunteers helping with administration, cleaning, DIY work etc. a couple of hours every week.

Please phone Chrissie regarding donations of any kind on 661 199 270 or 965 977 228 and Margaret regarding volunteer work on 646 137 611 or 965 058 427.

We deal mainly with dogs and cats. Our contact numbers can be found below.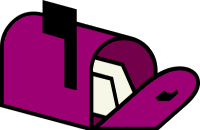 chrissie.mpego@hotmail.co.uk


For adoptions, please call
Chrissie
661 199 270
Dan
656 364 136
Karl Heinz
655 049 523
Cats only:
Tony
662 345 044

For adoptions, please call
Chrissie
661 199 270
Dan
656 364 136
Karl Heinz
655 049 523
Cats only:
Tony
662 345 044

For adoptions, please call
Chrissie
661 199 270
Dan
656 364 136
Karl Heinz
655 049 523
Cats only:
Tony
662 345 044